Mar 5, 2018
When you're in the mood for cheesecake but don't want to bother with the hassle of baking, waiting, and chilling, and all the unhealthy sugar and butter, you make this 90-calorie Healthy Cheesecake Dip!  It's ultra smooth and creamy, perfectly sweet, and ultimately satisfying, just like cheesecake batter, except it's sugar free, low fat, low carb, and high protein.  Plus, it's a cinch to make — all you need are 4 ingredients and a few minutes to whip this together.  Trust me…  you'll be snacking on this secretly healthy dessert dip in no time!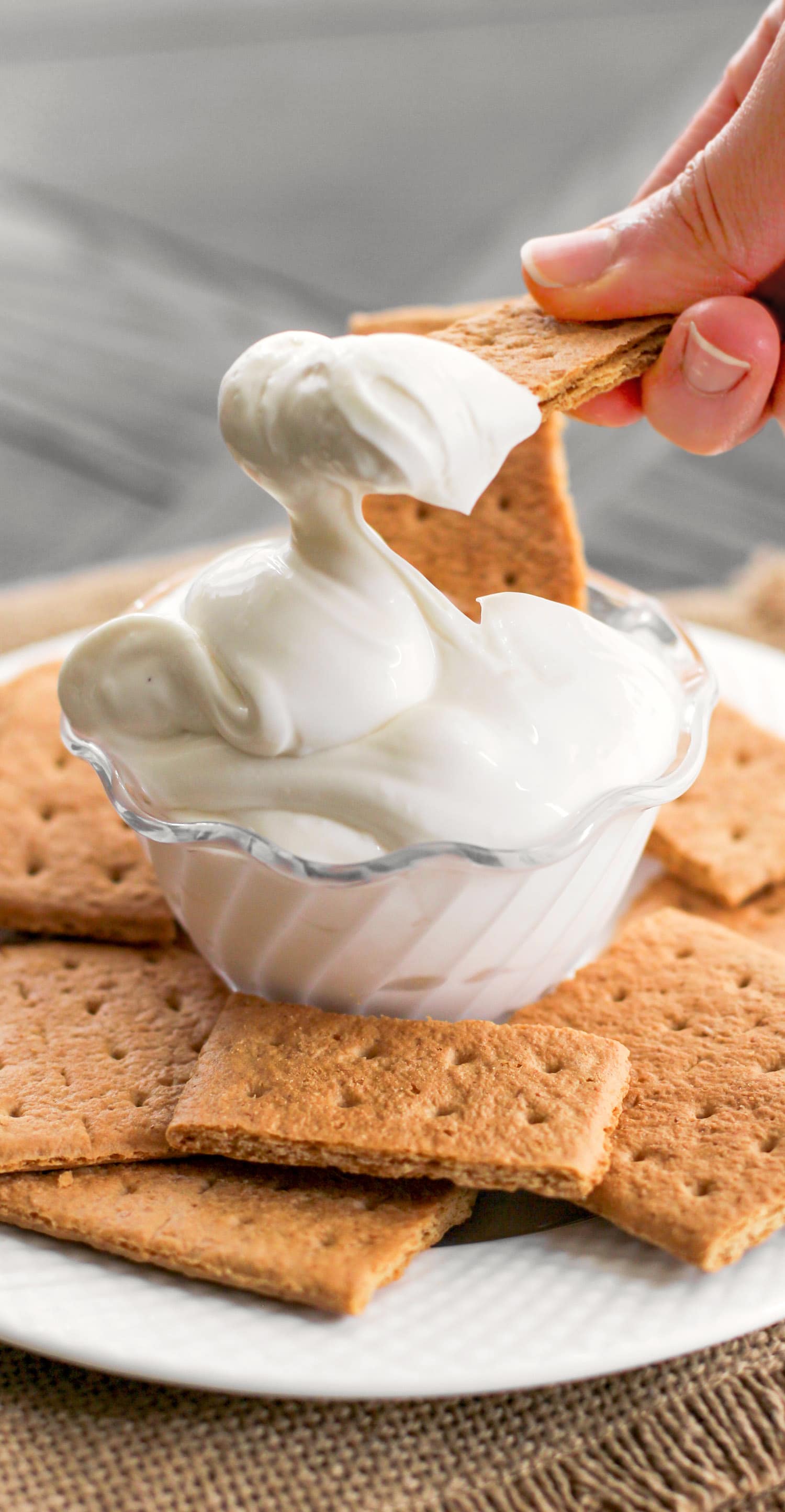 This stuff is literal HEAVEN.  Sweet, buttery, rich and secretly guilt-free cheesecakey heaven  ?
Serve with fresh fruit (did someone say strawberries dipped in CHEESECAKE???), a sprinkle mini chocolate chips, yummy graham crackers, animal crackers, or spoons alone.

Healthy Cheesecake Dip
Prep Time: 5 minutes
Cook Time: 0 minutes
Total Time: 5 minutes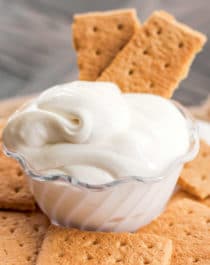 Fat per serving: 2
Calories per serving: 94
Ingredients:
16oz Low Fat Cottage Cheese
1 tbs Lemon Juice
1 tsp Stevia Extract
1 tsp Vanilla Extract
Directions:
Add all of the ingredients to a blender (I used my NutriBullet) and puree until completely smooth.
Serve immediately or refrigerate for later!
Notes:
You can substitute the Stevia Extract with 2½ tbs of Truvia Spoonable if you like.  You can also use ½ tsp of Vanilla Paste instead of the Vanilla Extract if you want to see those pretty vanilla bean flecks!  A ½ tbs of White Vinegar can also replace the Lemon Juice.


All images and text ©Desserts with Benefits.
.
Here is the recipe's nutrition label:
Whhaaaaat?  This Cheesecake Dip is AHHHMAZING!  It's low calorie, low fat, low carb, sugar free, and high protein, but it sure doesn't taste like it.  It tastes like it's full of calories and fat and sugar, when it's not.  This is a healthy and nutritionally balanced snack you can count on  ?
Did you know that a ½ cup serving of a typical Cheesecake Dip recipe has 22g of sugar plus 2.5g of (dangerously unhealthy) trans fats?!?  Unbelievable.  That's nearly 6 teaspoons of sugar in ONE serving.  I think I'll choose my recipe over the unhealthy one any day.  It's just as delicious, addicting, sweet, and rich.
And you can have an extra serving (or two) without feeling bad at all!  It feels like you're indulging in something totally sinful when you're really eating something super healthy and sinless.
What the WHAT???!?!?!?
Um, yes, more please…

Enjoy!
.
With love and good eats,
.
– Jess
.
Source link
Get more stuff like this
Subscribe to our mailing list and get interesting stuff and updates to your email inbox.
Thank you for subscribing.
Something went wrong.